http://www.nwbugrun.com
Rose City Volksters Present: 24th Annual North West Bug
May 30th, 2009 at Woodburn Dragstrip
Gates open at 8:00
Registration 8:00 AM - 10:00 AM
Show 'N' Shine 8:00 Am - 2:00 PM
Admission:
Adults $15
6-14 Years $5
Under 6 free
Show Cars $20
Swap Space $20
Racers $25
prices for car show, swap and racer includes car and driver only.
hope to see you there. if you come stop by the blow up motor board and say hi
that is where i will be posted throughout the day.
PeterB.
thanks to purplepeopleeater for making this thing work for me, here is the flyer at the top and somewher down in the middle too.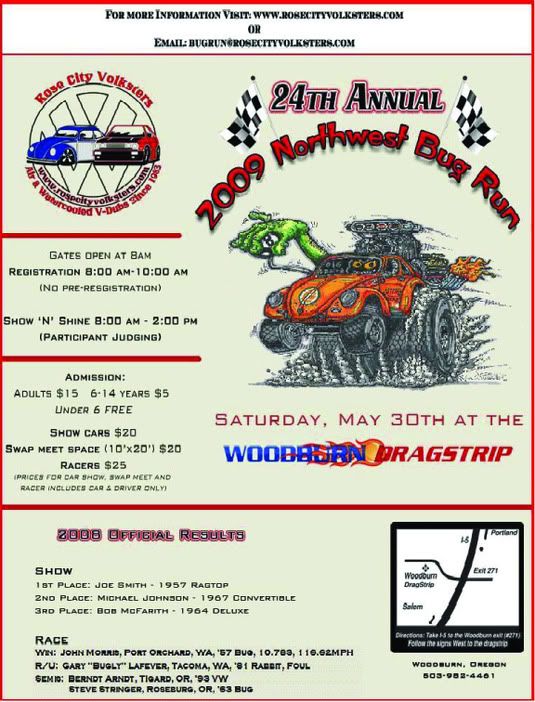 thanks again!