Not done yet....but getting closer.
I have all of the medallions cast for the sold knobs...except #19. It seems to be cursed. Will have to recut that mold a 3rd time.
Will be popping over to TechShop today to do that.
I also have all of them "aged".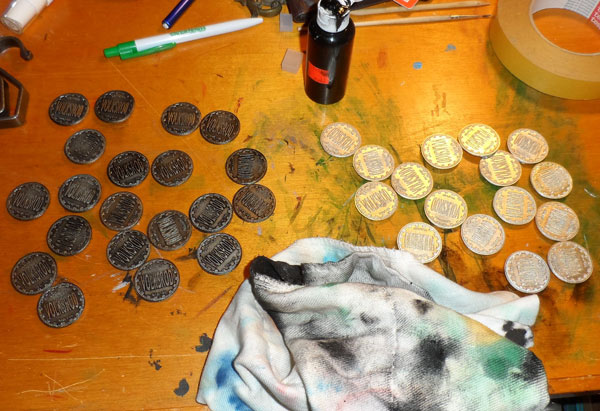 Will be trimming, polishing, drilling and tapping the plastic knobs starting today. Will also be getting teh adhesive to bond them medallions in today too. Should be shipping soon. Thanks for the patience.