I was just looking in one of the old shifter threads and the question of putting a Scat bus shifter into a bug came up. There was no pics.
There's a couple of ways to put a Scat bus shifter into a late bug (68+). It may be the same for earlier cars as well. I put one in a 69 bug a few years ago. This is all from memory and a few pics so bear with me.
The Scat bus shifter is about 1" longer below the mounting plate than the bug but has a 3/8" spacer (two "horseshoes") tacked on there so it comes out to about 5/8" difference. You could just add a couple spacers under each bolt location or a stack of washers I suppose, but that's not how I did it. I made a 1" spacer.
Here's a pic of the difference after I knocked the spacers off.
Bug on top, bus below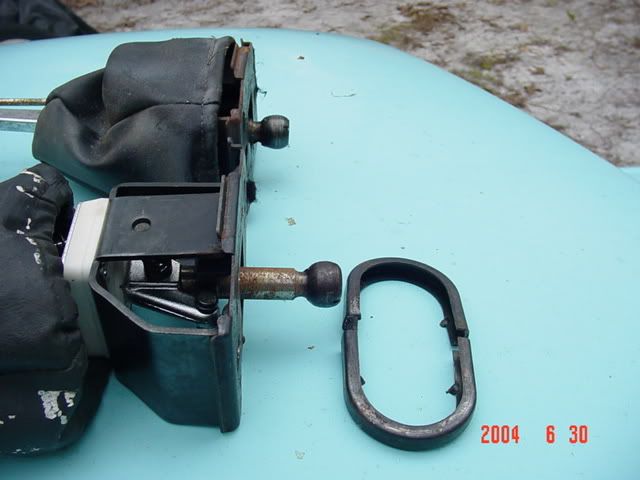 spacers removed
I took a piece of 1" thick flatbar (1x3 maybe, about 6" or so long) and layed out the outline of the bottom of the Scat shifter on it. I cut it to shape, including the center hole. Make the hole bigger than the Scat hole to allow for the shaft angles or bevel the sides.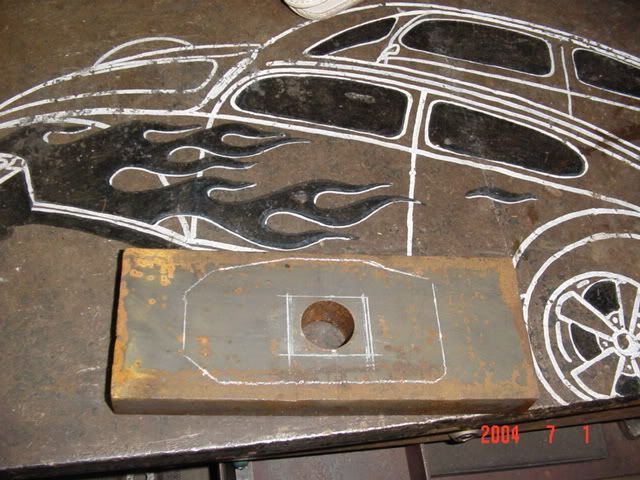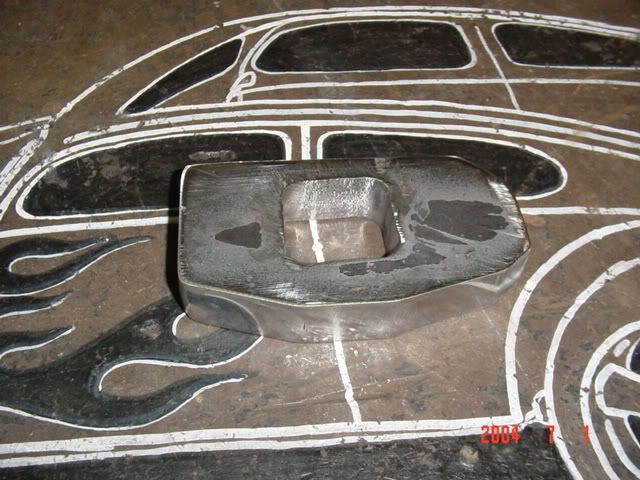 I cut it out by hand with a torch.
Then, I just drilled some slots into the plate to allow some adjustment and bolted it up with longer bolts.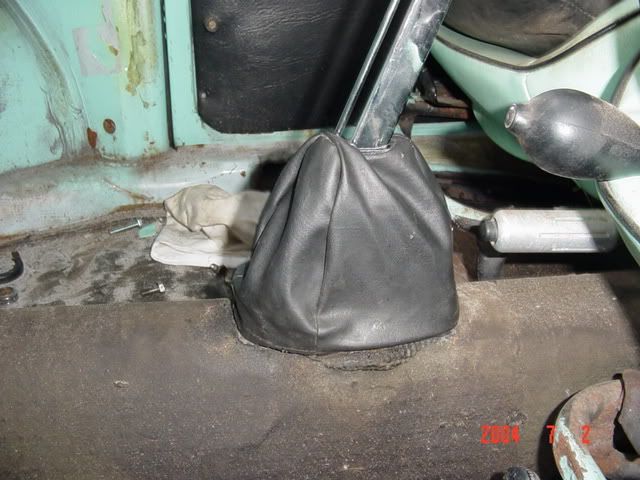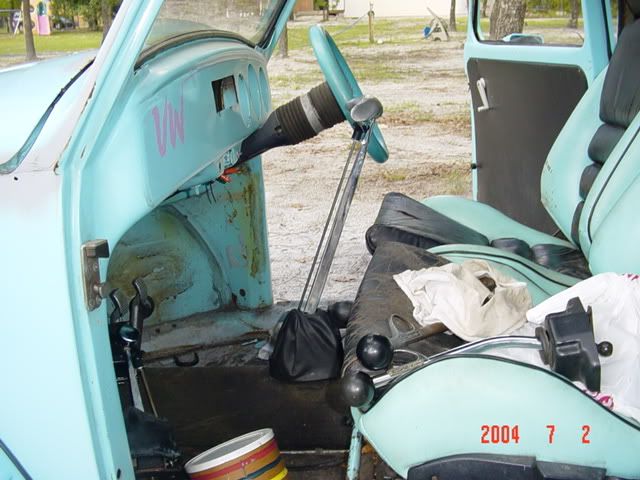 I sold the car with the shifter & spacer in it so I can't get any actual dimensions for you. I still have the paper template somewhere.