Now that the Type 3 Invasion and our week at teh cabin is over, I figured I would get the KZ Bobber project finished before getting back to the Sled.
I got the rear fender mounted and the modified for the taillights over the last couple of days.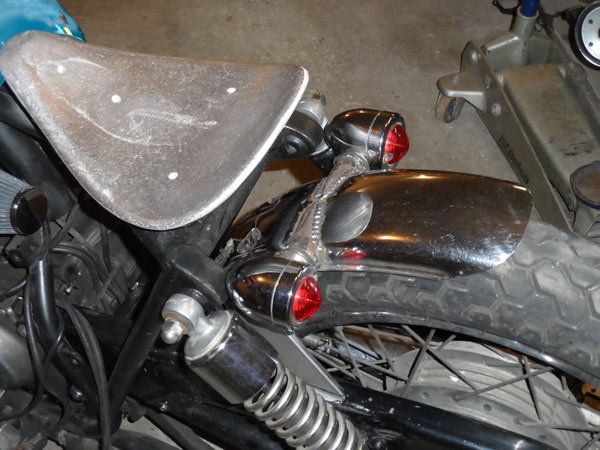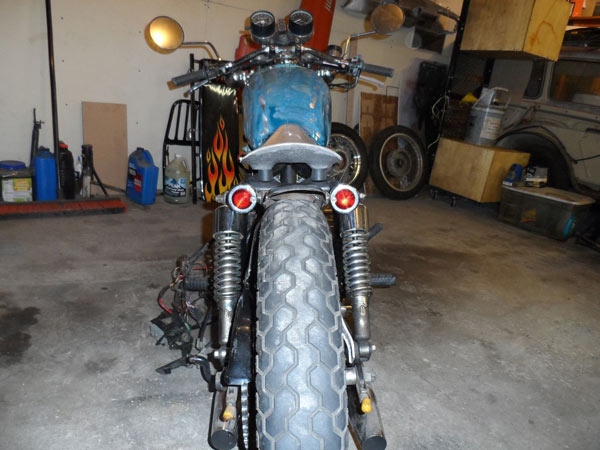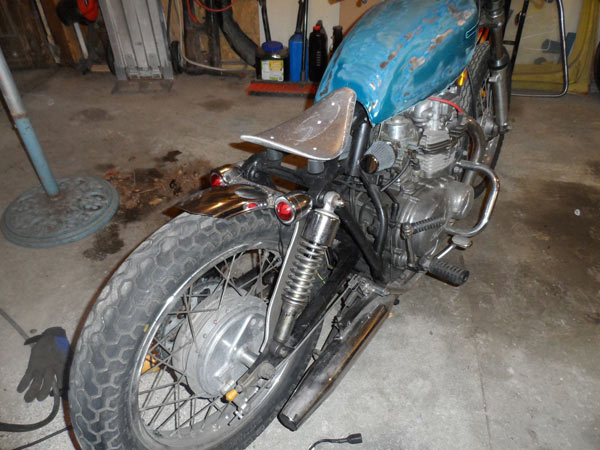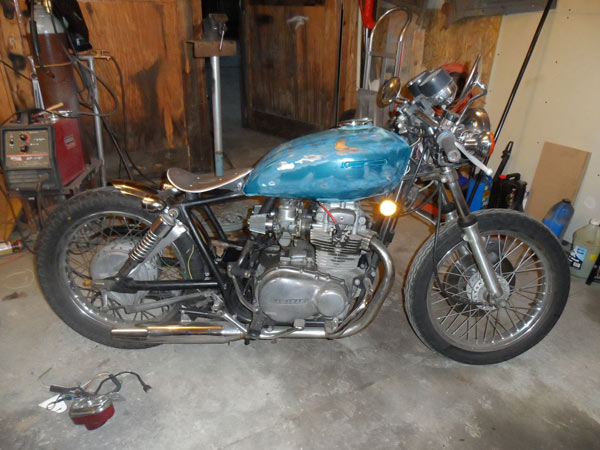 Need to get the battery mounted, mount the license plate, and fabricate some side covers. Throw some stain black paint on the tank and rear fender for now. ( I am not going to spend a lot of time bodyworking the tank since I want to narrow it this winter.)
Then I can start riding it again.