Zenith 32NDIX Float Level Gauge
Anyone that has worked on Zenith 32NDIX carbs has seen the expensive $138 tool for checking the float level with the carb assembled.
If they search a bit they may have seen the $69.00 tool that they could get. I am cheap if I think I can make something to do the job. (with thanks to
precisionmatters
)
I have a spare float bowl plug so I drilled a small hole the same size as the plug I.D. (about 5/64) from the inside through the cap.
Then I counterbored the outside using a 3/16 drill bit, don't go to deep. It is to fit a piece of 3/16 steel brake line.
Find an o-ring the correct size to replace the regular sealing washer on the plug. This will let it seal without having to tighten it too much.
Screw the plug into the carb until it is firm on the o-ring and mark which side is the top.
Remove the plug, remove the o-ring and solder in a piece of bent brake line, make sure the bend in the line points up to the top mark on the plug before soldering, don't cut it off untill after it is soldered because the extra tube makes a good handle.
Make sure the passages are clear after soldering you may have to heat it up and blow through the tube if you have soldered it closed.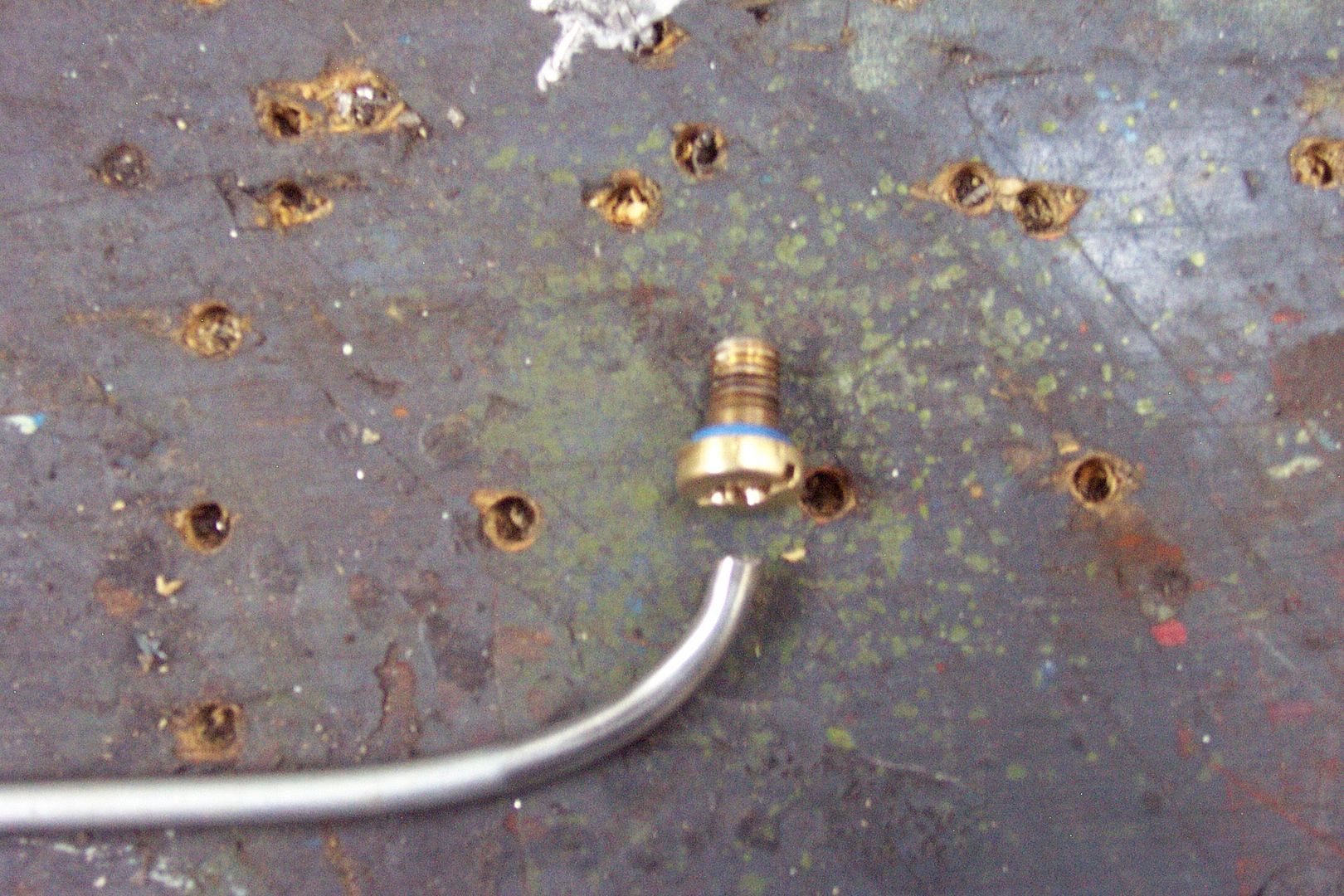 Cut it short and fit some clear tube,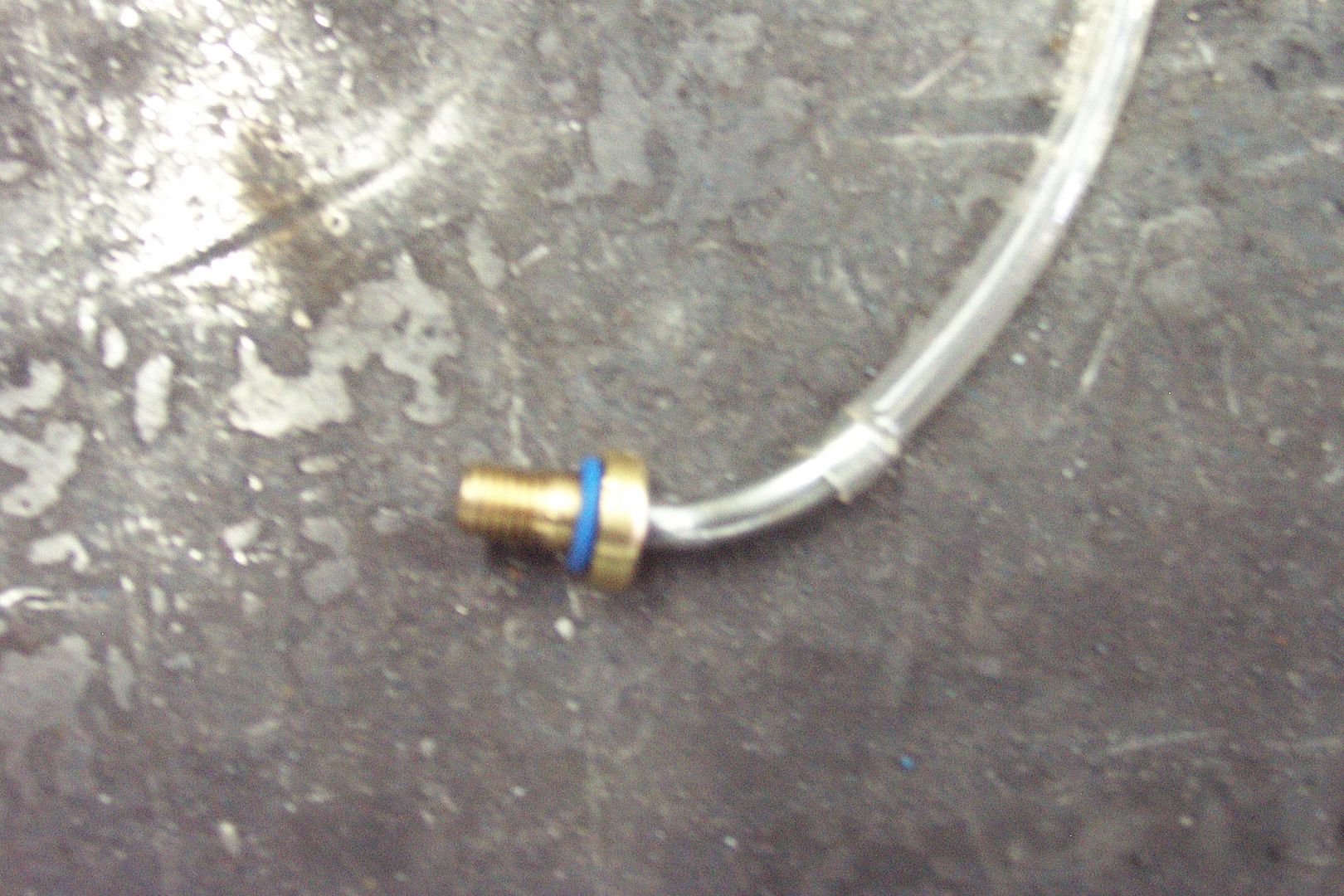 Make a bracket to hold the line upright, I used a choke arm from one of the spare carbs. The bracket fits under a cover screw.
The measurement from the underside of the bracket to the fuel level is 1.05 "
This picture is with the engine running.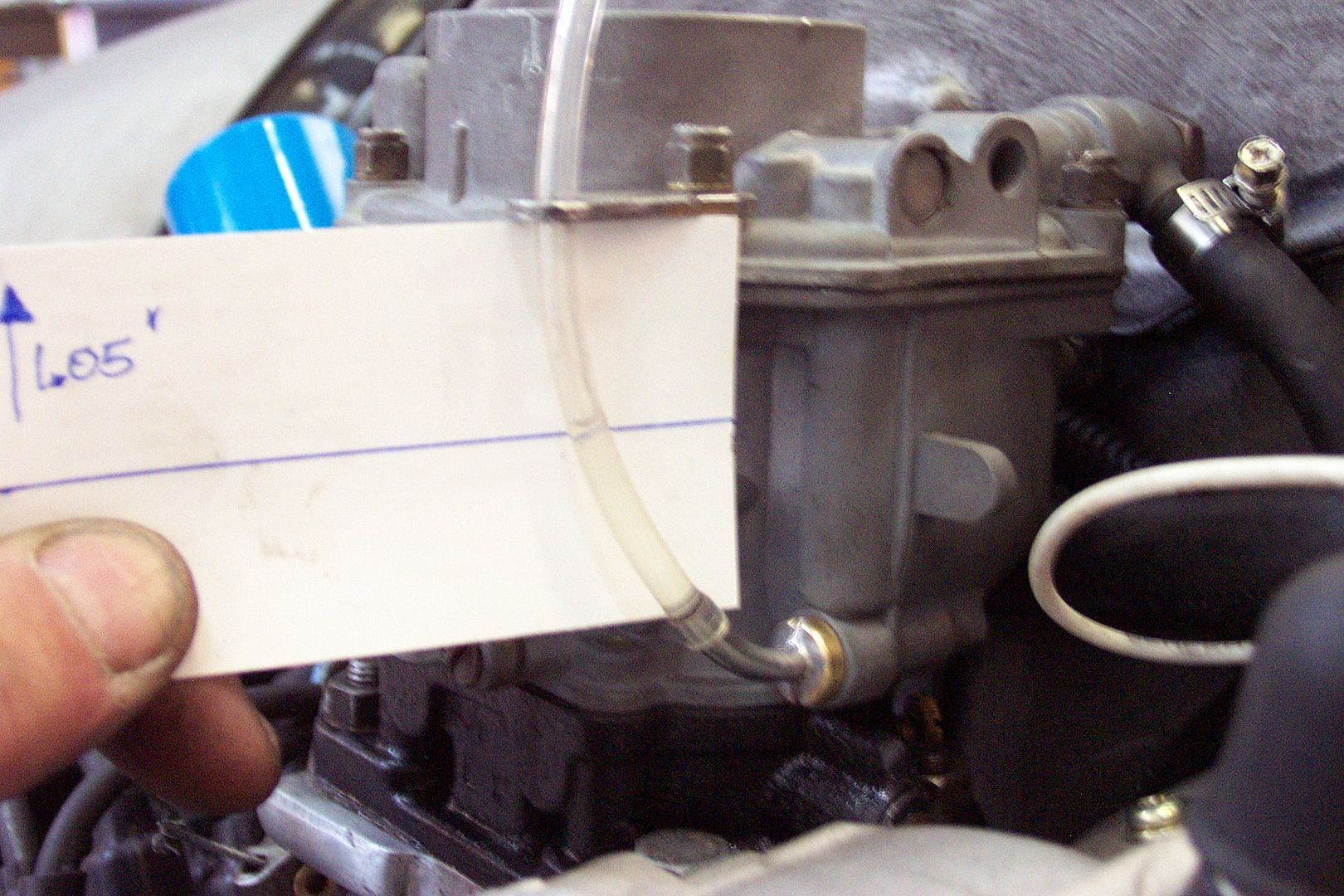 Cost,????