Updated the Invasion website tonight with the final logo for the event and with lots more details about the Early-bird Thursday Dinner and the Saturday night dinner at the Invasion site.
I also added some more Invaders. We are up to 41 right now!
Check it out here:
http://www.carartbyjohn.com/2014Invasion/index.html
***************************
I am also ready to start taking pre-orders for the Invasion shirts just like the last couple of Invasions.
I expect to be able to offer the shirts for $12 each again with $2 from each shirt sold going to the Rochester, NY Ronald McDonald House. I will confirm the pricing next week and update this post.
I am going to go with a darker red shirt since we are in wine country this time around...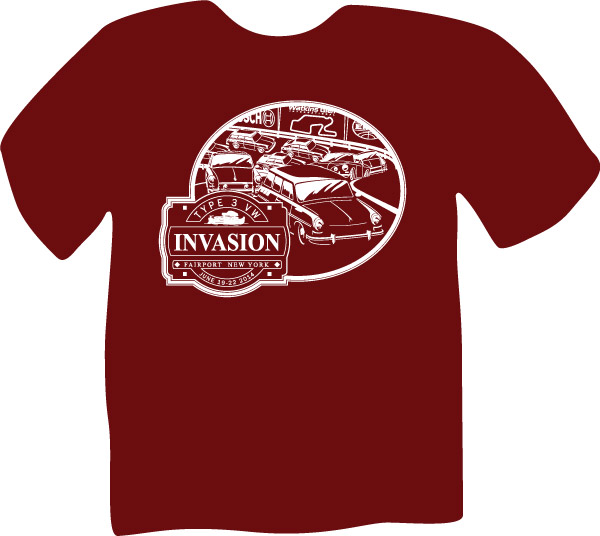 Here is a bigger picture of the graphic that will be on the shirt...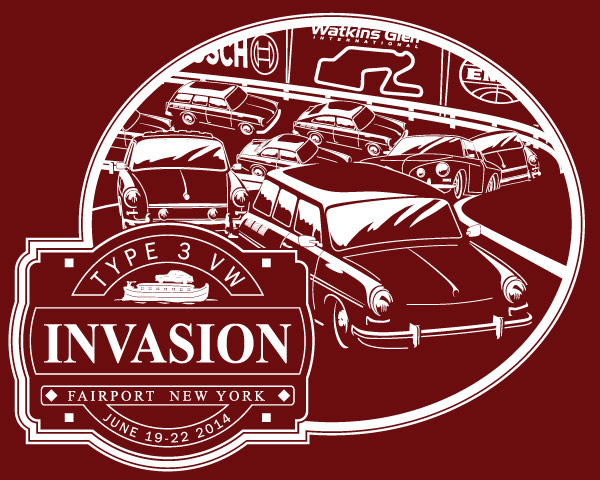 If you are going to be at the Invasion and know you are going to want one or more, please send me an e-mail at
jaransont3@comcast.net
and let me know how many and what sizes. That way I can be sure and get the right sizes and quantities in the order. There is no obligation to buy based on this and you don't have to send me money or anything. You can pay for them at the Invasion.
If you are not going to be able to make the Invasion, but still want a shirt or two, please let me know sizes and quantities also. I will figure out shipping and let you know prices. Shirts will be shipped after the Invasion.
Again, just want to get the right sizes and quantities for the order.
I will place the order on May 1st, so get your info to me. Thanks.