Northwest Bug Run
June 2nd, 2012
Woodburn Dragstrip - Woodburn, OR
The Northwest Bug Run is one of largest VW Car Show / Swap Meets in the Northwest.
Presented by The Rose City Volksters of Portland, Oregon
The Annual Show is now in itís 27th year, with thousands of people attending to swap, sell, drag race and view the hundreds of cars in the in the Car Show.
All Volkswagens of any year or model are welcome, and we have show classes for most all models!
From Aircooled Ovalís, early/late Type Iís, IIís, and IIIís Ö to Watercooled A-1/A-5, Beetleís and PassatÖ. Youíll see them all!
Come for the cars, even swap an few stories and partsÖ See you June 2nd in Woodburn.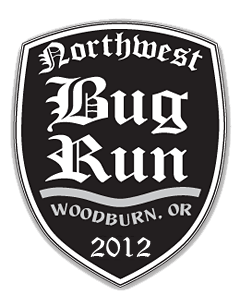 And special thanks to the SOWV Club for all their help last year.