Before the Roadster show I had no idea of what I wanted to build after the bugtruck. That was until I saw some amazing '37 Ford roadster coupes.
Since, I have been trying to figure out how to take the styling of a '37 Ford and merge it with a bug. Well, I think I have an idea.
Already contacted BGW Spectre about their '37 Ford parts and they were kind enough to send along a photo of the front fenders. Nice glass work but I THINK the bug will need extended to achieve the proportions similar to the '37 Ford front end. By mounting their fiberglass fenders in the stock location just isn't going to cut it. So it will take a lot of head scratching and cutting but I think I can be done???
To Start:
Source '37 front hood, fenders, grill, running boards, rear fenders and trunk lid. (that's all)
A pre-'67 convertible
Suicide the doors
Beam extender
Source airride bag kit. (yup she's gonna get bagged.)
To Finish:
Something like this: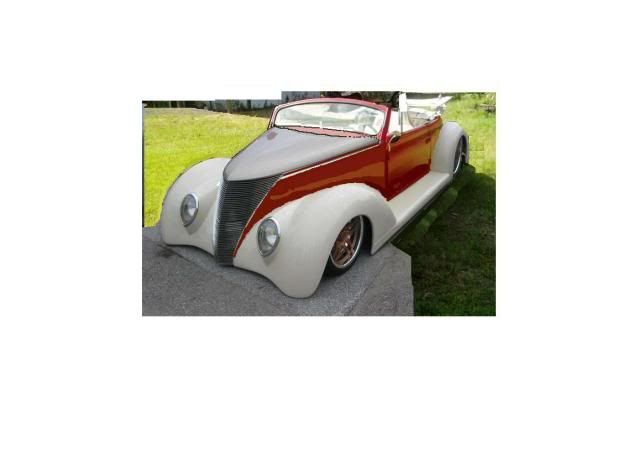 Or
37 volkster coupe.jpg
Just wanted to throw this idea out there at get your
Thoughts?
Suggestions?