I just started this build yesterday and this is what I have so far. I am the owner of VDubs-R-Us and this build is courtesy of Acme Car Co. for our winter build. Keep an eye out for more updates coming very soon!
5 Deg. on the angle dial for torsion bar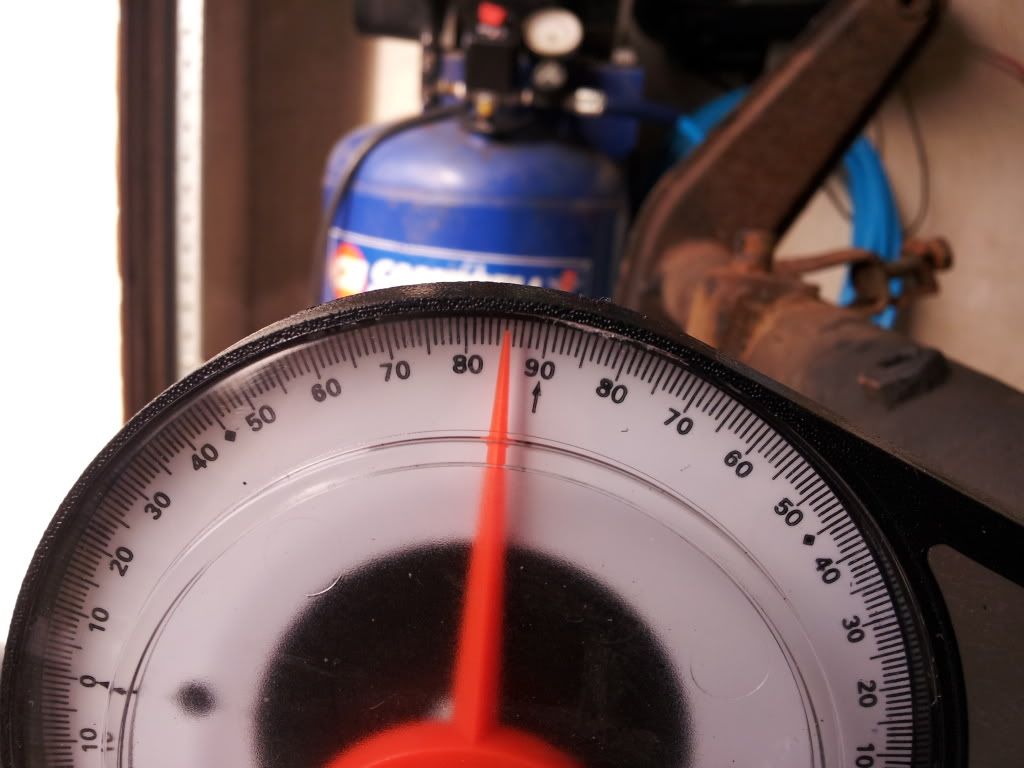 5 Deg. on the digital angle finder to backup the dial reading.
I had to grind off a square "bump" on the front torsion for the arm bar clamp to seat properly
floor, armbars, uprights and rear rollbar tacked into place