I've built a few (6-8) long shifters over the years. I have built most of them one way which I will document and post as soon as I get time and parts to do another shifter. I decided to take a few pics as I built one today a different (easier) way.
I started with a stock 68+ bug shifter. They are cheap and plentiful. I stripped it down to the basic shifter.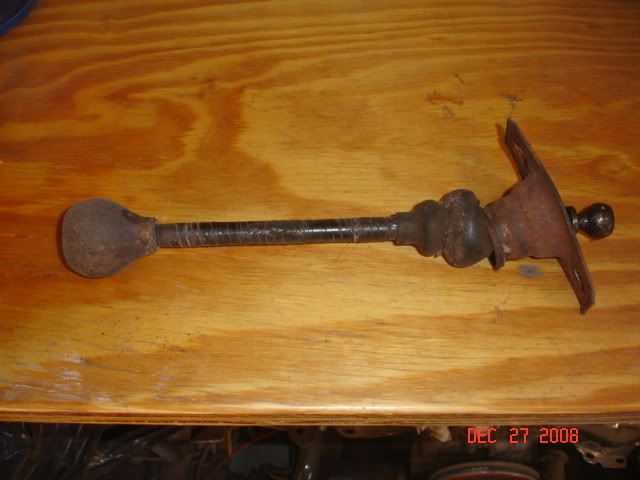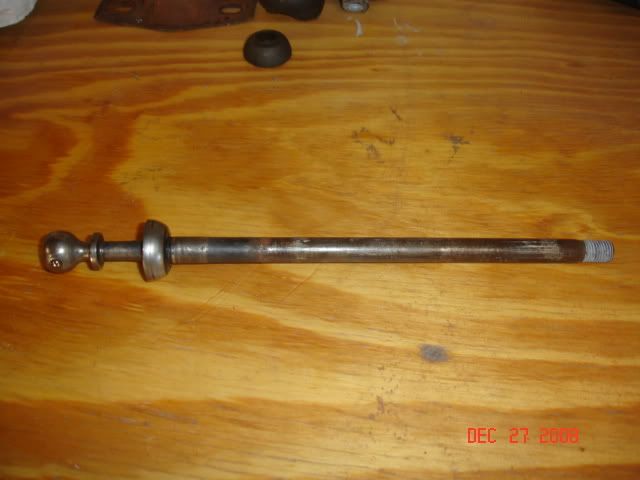 The little spring-loaded ball (not really a ball) has to come out so a roll-pin can be inserted to keep the shifter straight. I just clamp the shifter in the vise and grind across the ball. It doesn't take much and then the ball will pop out.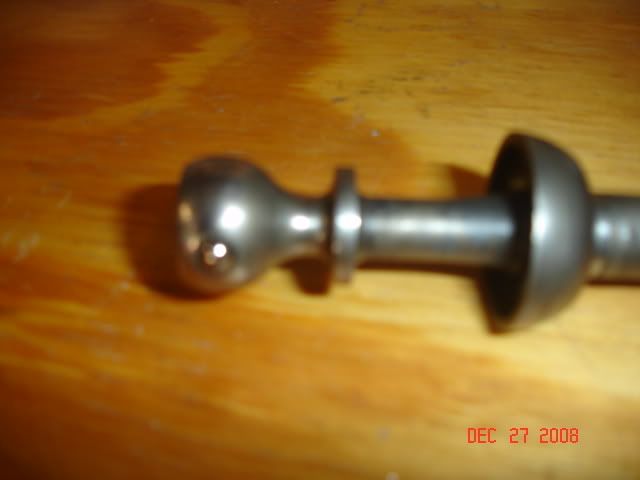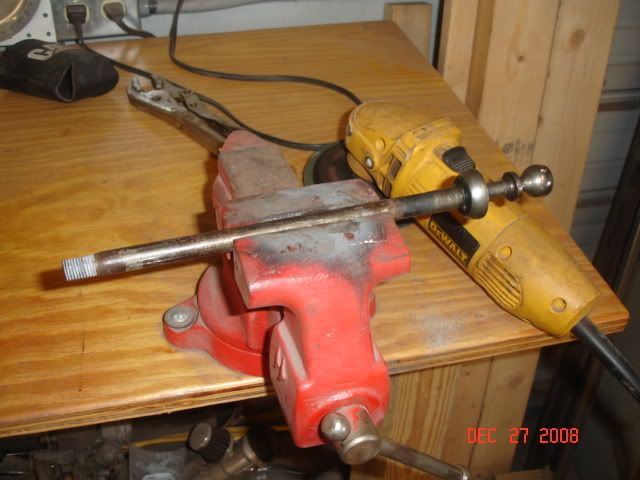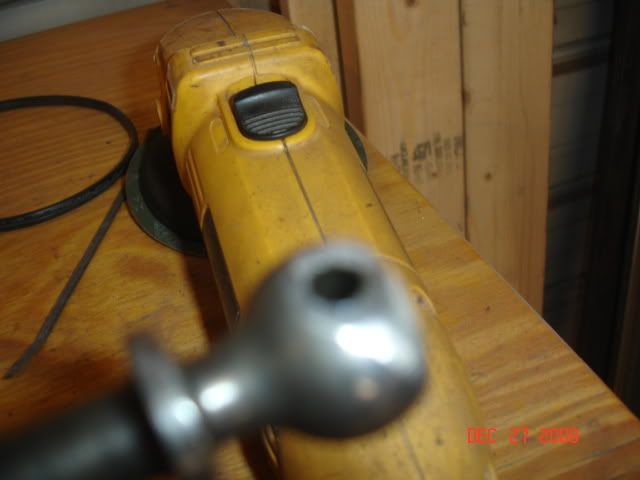 I don't remember the actual size of the roll-pin (I got them a long time ago). I have used JB Weld to hold them in and I have just tapped them in with a hammer. Do whatever you like.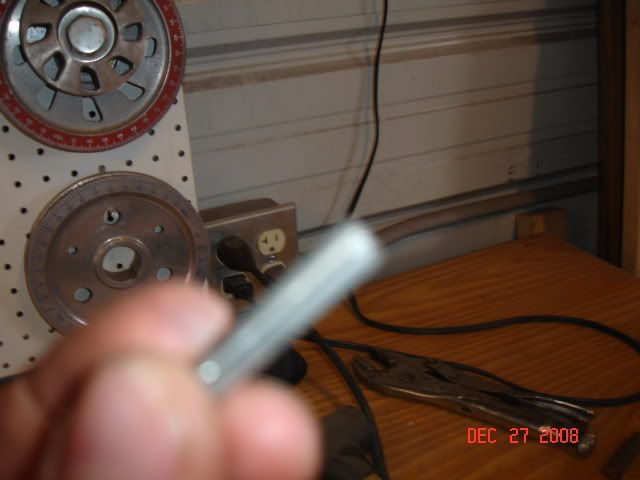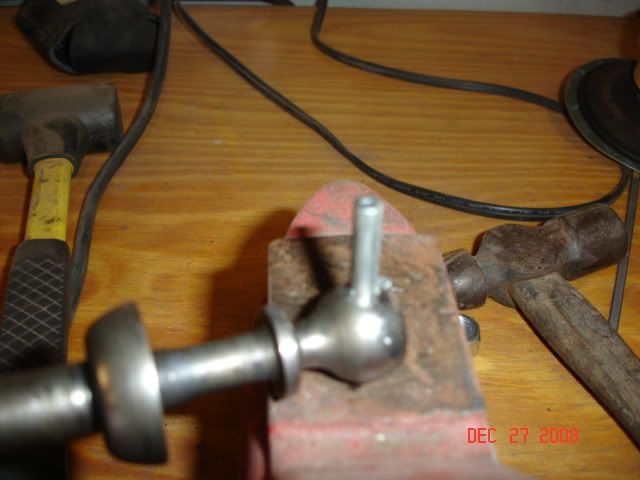 Then I use a cut-off wheel to cut the end of the shifter off with about an inch and the threads. I will use this later. I also cut off the other end leaving about 1-1/2 or 2". Discard the center and keep the two ends.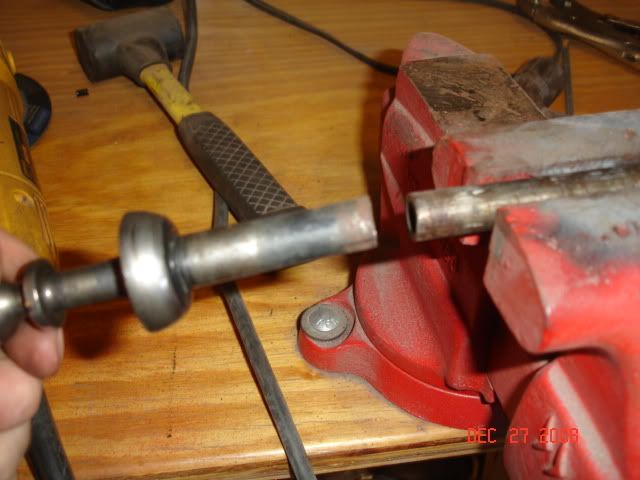 I clean up the cuts with a grinder, bevel the edges and then use a step-drill to clean up the inside (both pieces)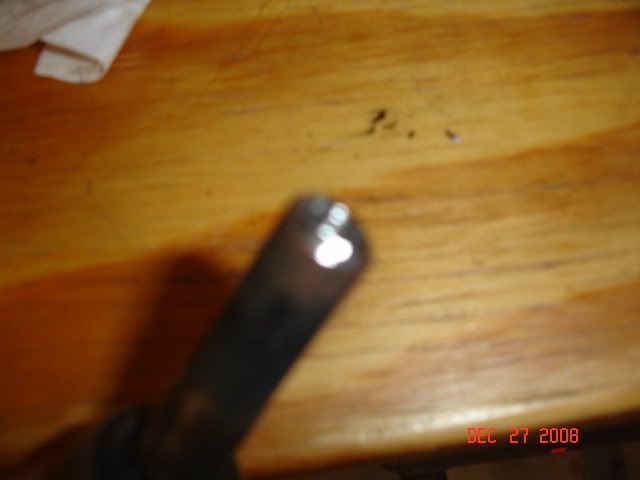 I bought some 1/2" tube at the local hardware a few years ago. You can buy it in 4' lengths but it's a little pricey that way. You can also get it at Tractor supply and Home Depot, etc. Grind a bevel on one end of your tube as well.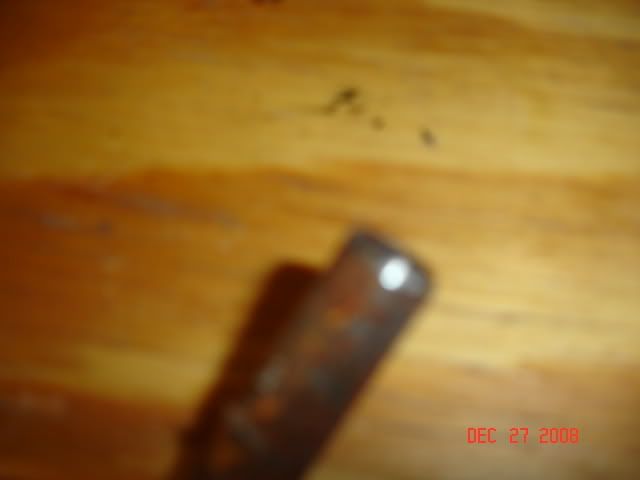 To sleeve each joint I used a 3/8" carriage bolt that I cut the head off of then cut in half. You can use whatever you have. I had to grind the threads a little to get it to drop in the shifter.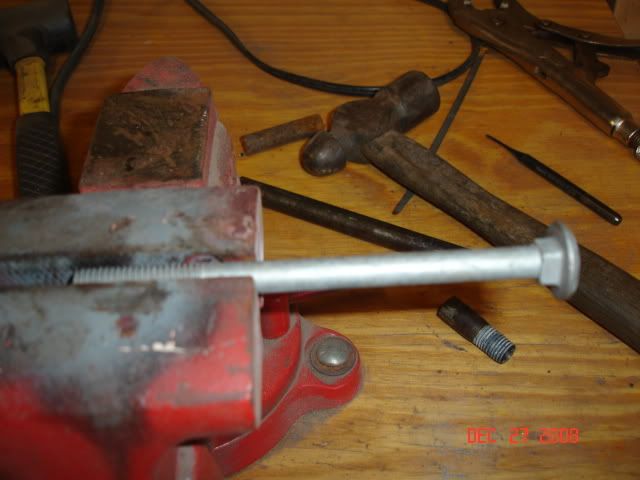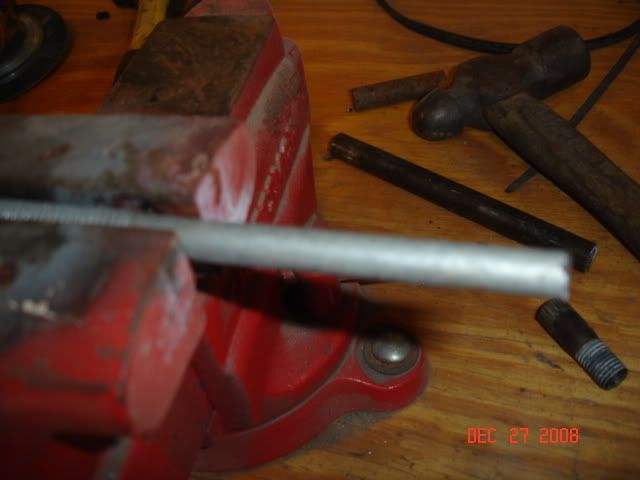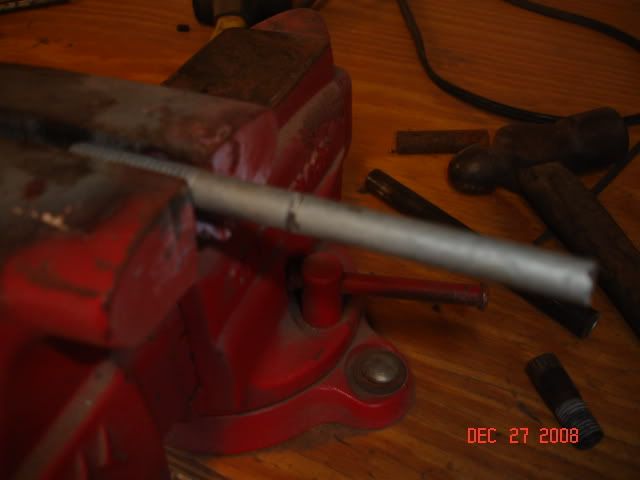 Here's the parts so far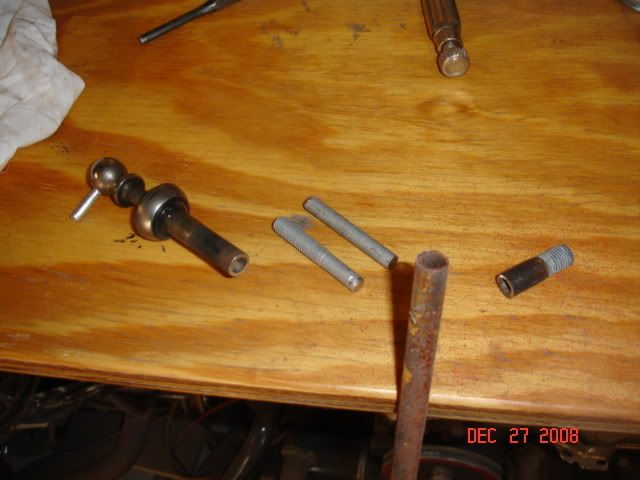 I slid one of the bolt halves into the shifter and then the 1/2" tube over that. I clamped it to a flat surface and welded it together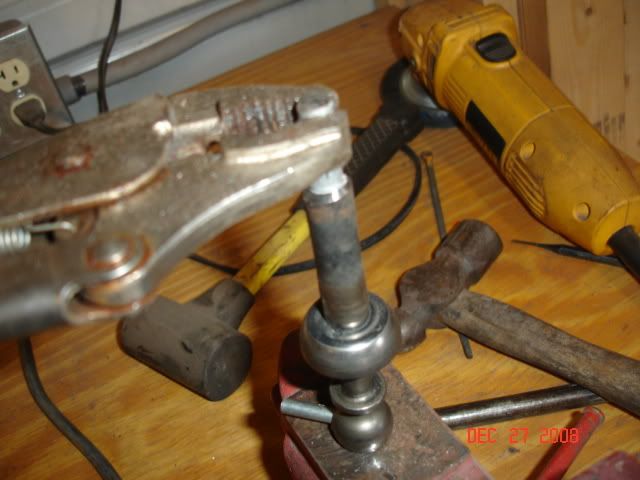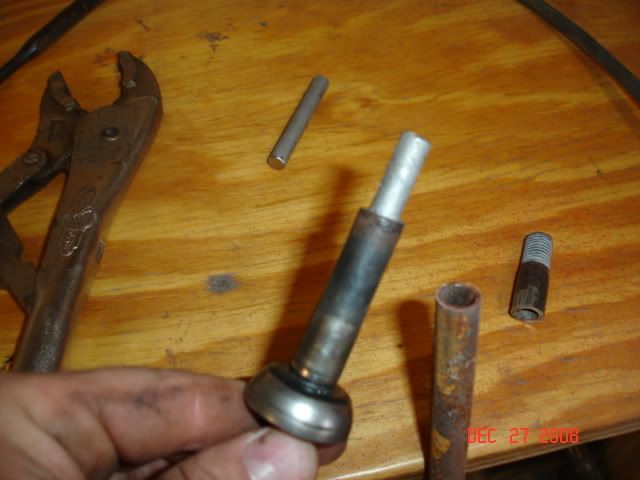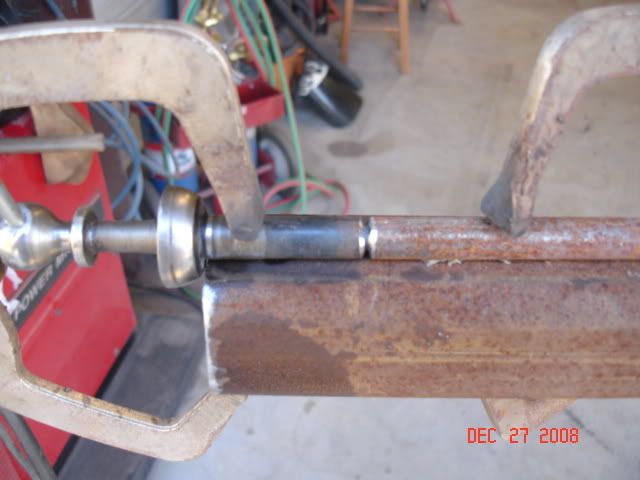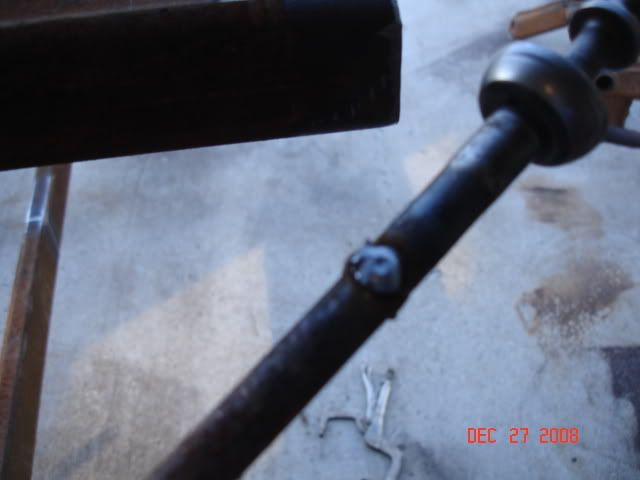 I used the bench grinder to take off most of the weld and then the soft pad to clean it up the rest of the way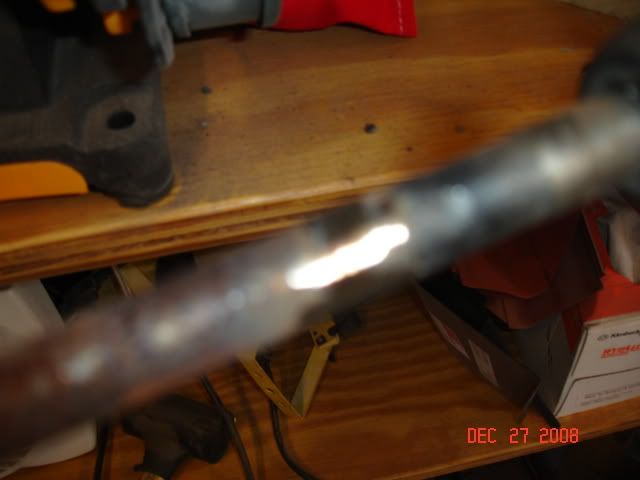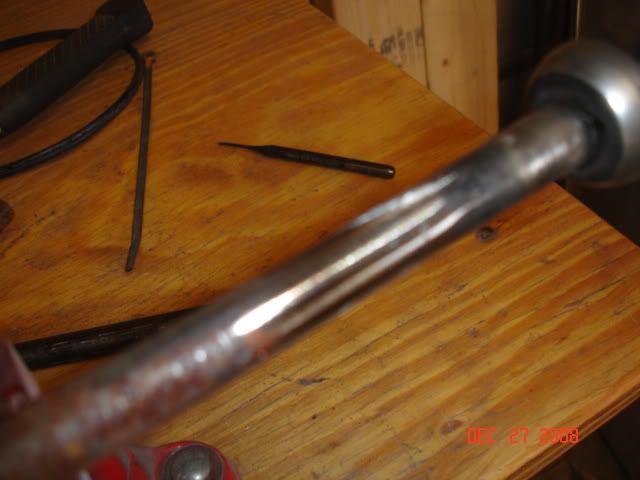 More pics in a minute