There will be a meet up and cruise to the Rose City Bug In the morning of the show July 31st.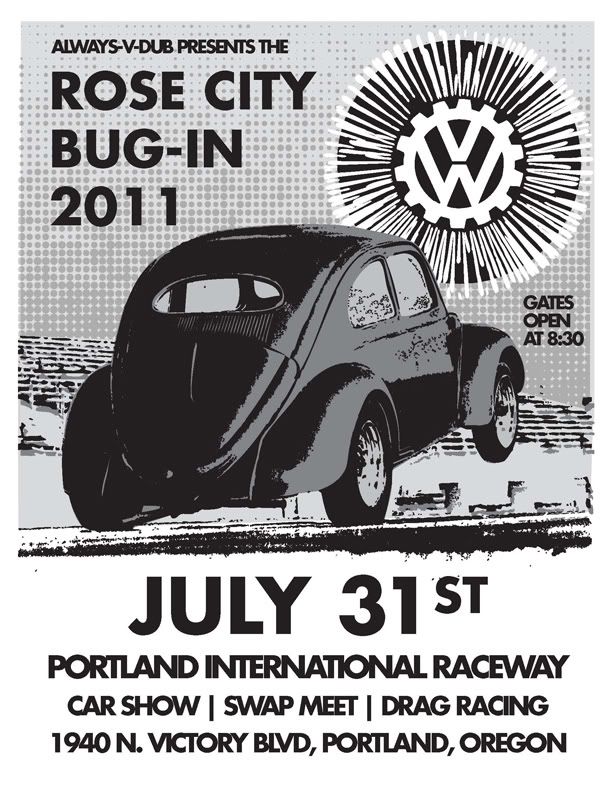 We meet at the Beaverton Fred G Meyers near the Starbucks between 6:10 - 6:29:59 am with a on time departure of 6:30 am.
This gives us enough time to get to the site and into the lines before the traffic jams when it all spills out onto the street and into the grassy fields....So far anyway.
This is open to any cars that want to have fun in a group, as we all know its more fun when you do it in a group!
FIN.