"
Here's how the search function works
If you choose to ignore it... your "show me" post will be deleted.
If you post it again... YOU will be deleted."
"If you are too lazy to search, you'll never
do anything with the information anyway."
In every forum, there is a
search function
.
It won't bite you.
SO, since I have time on my hands , I'm going to school you in the fine art of SEARCHING!
Oh and, WITH PICTURES!
Ok now, if you look at the top of every forum on our two websites, you will see a word that says,
'S E A R C H'.
Click on either one of the arrows and a drop down window appears.
NOW, if you enter a word here, you just get what you get. BUT I am going to show you how to get the most for your efforts.
INSTEAD, see the 'advanced search' bar? Hit that. I'll cover the "tag search" later.
Now you are here.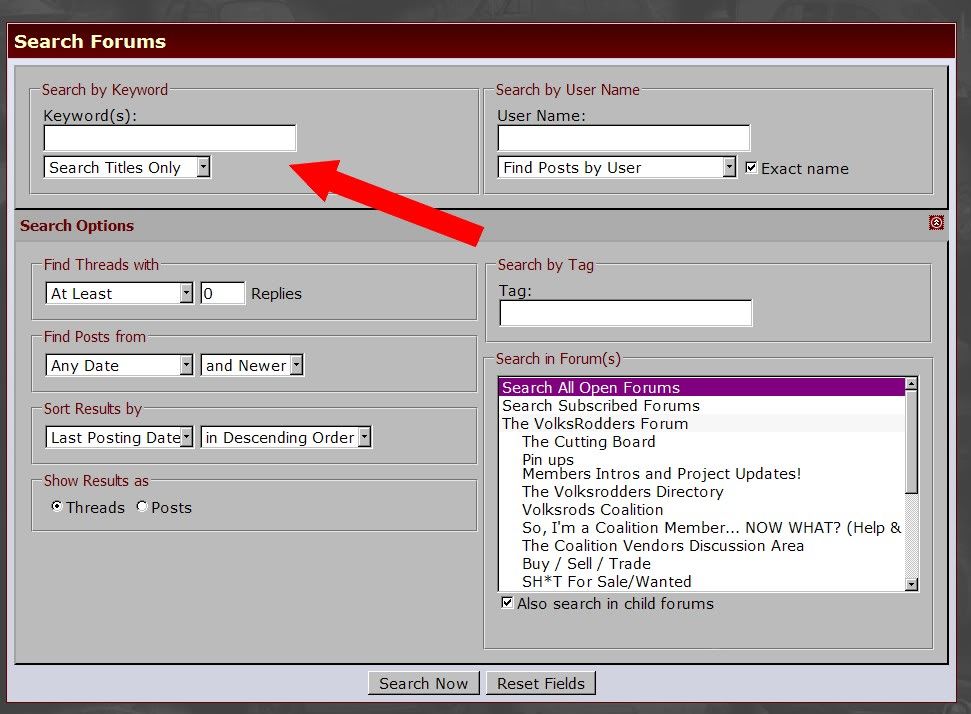 FIRST THINGS FIRST!
Choose your word wisely my friend , for knowledge will fail you if you choose the wrong word ........... So? Enter a word, let's go with Chop so you will get familiar with this.
Do you want search threads or single posts?
I'd go with threads first.
So you hit the menu and move it.(My default is set to threads)
I don't bother with the stuff in between, just leave it as is.
Go to the bottom to show results as and choose 'threads ' too.
You CAN search THREADS and show POSTS. But until you learn the ropes better, let's keep it simple, and believe me, the reading will do you good and you'll most likely find more info than you thought you needed to start with.
OK, we're not done yet,there is more to learn~
If you use the main SEARCH bar, it will search ALL forums. If you use the side SEARCH ( I showed it to you in the first picture), it will only search the forum that you are in.
BUT you can choose to search a different forum from any where.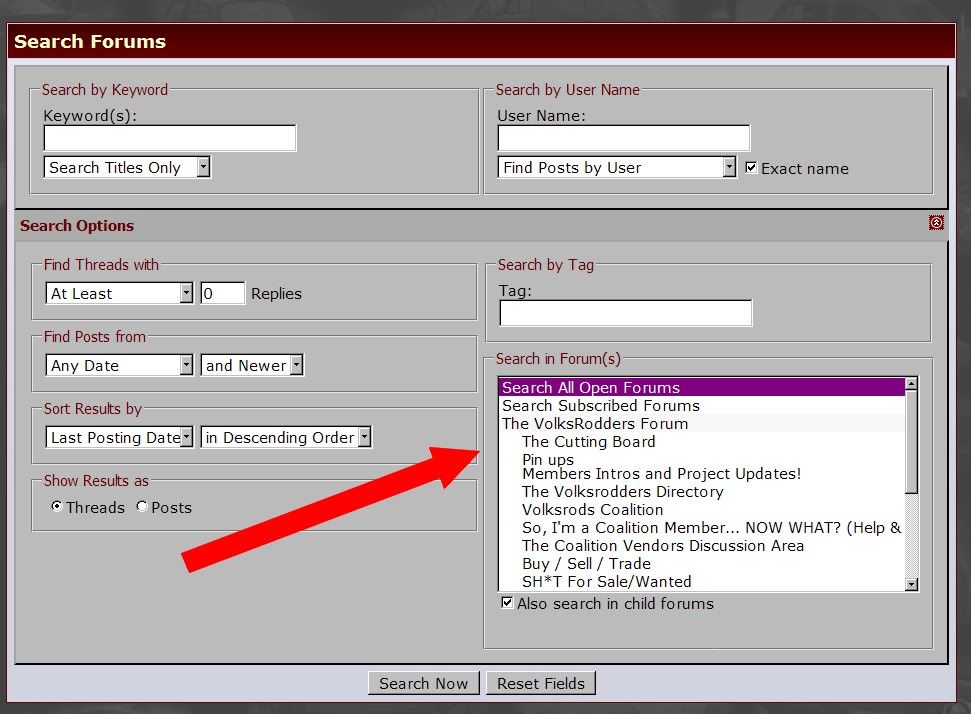 So let's review.
You entered a word, you are going to search thread TITLES, and SHOW threads ONLY.
So,quit biting your nails, hit the search now button and let's see what you get.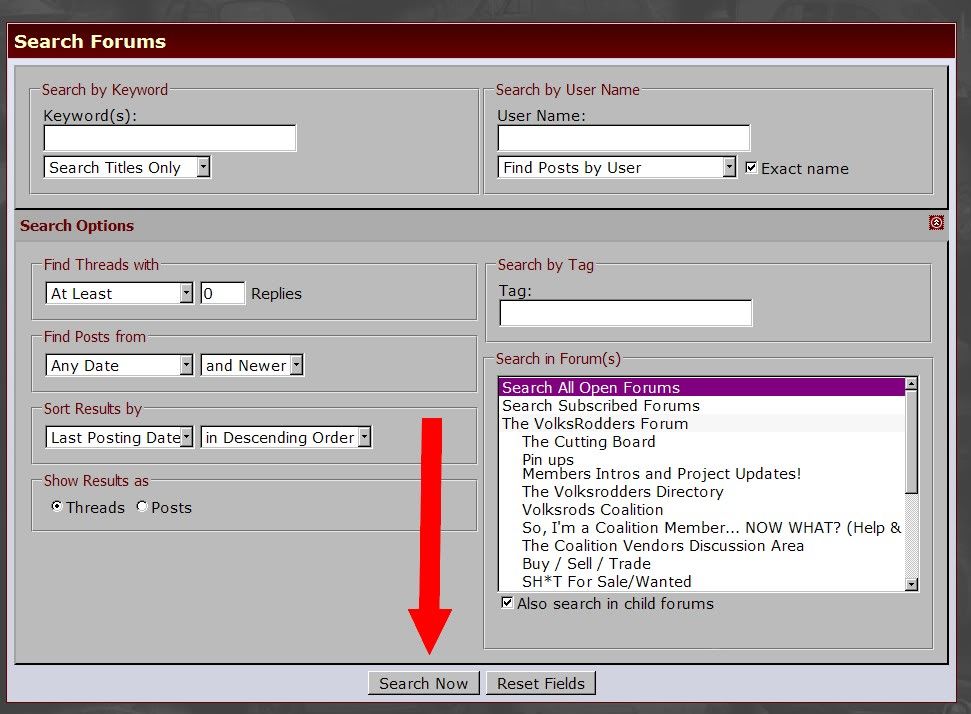 And WOW! Look at all the threads with the word CHOP?!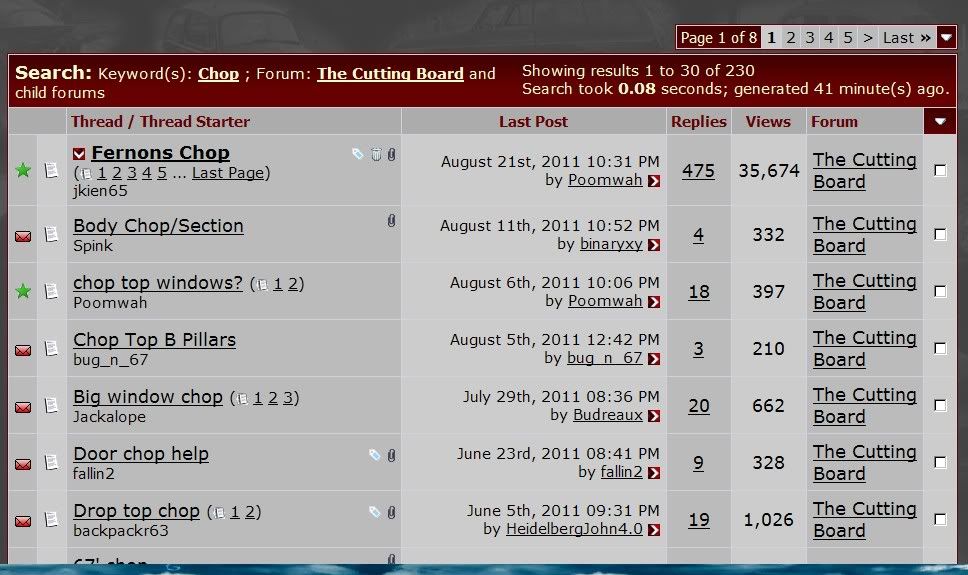 200+ threads to read.
Now, was that so hard to do? NO!
Once you've been around long enough and you learn who the main characters are around here, you can find threads & posts posted by certain users, and it will narrow things down for you even further. Enter a word, enter a name, and hit search.
Alrighty then, let's try out the TAG search~