OK folks.....here is my vision for a Volksrods version of the hood ornament.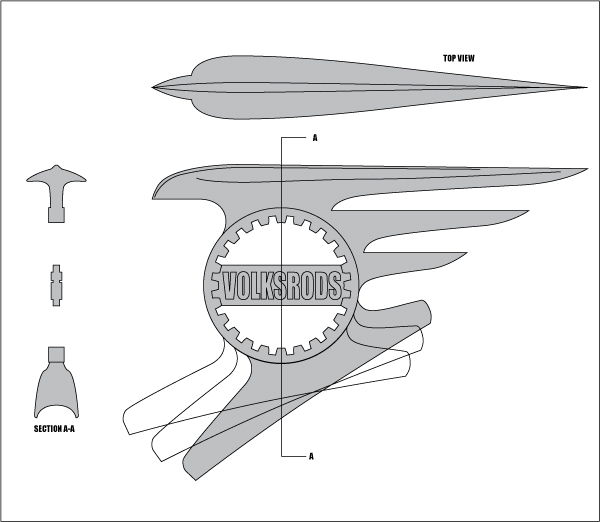 In this version, I would make the base a separate piece so that the owner could adjust the angle of it relative to the rest and give some flexibility on mounting location. Would also make it adaptable to Type 3s
Would just need to drill and tap in the position required.
So Unk.....Think you could cast it? What would the pattern have to be made out of?