Well hey. Nice little dive ya got here, and I mean that in the best possible way, I assure you...
So who am I...well, my handle is Crazy Irish Dan. I'm a guitar player, writer, vagabond, former member of The Seeds for a fleeting moment, low rent 'star' of screen and stage when I'm not occupying a gutter somewhere...well, maybe not a gutter, but I've slept in Beetles, Squarebacks, Rabbits, Civics (three different ones!), trucks and vans. The 'vagabond' bit wasn't just idle chatter. Tom Waits songs can make me cry, 'cause I've been there, and I might have to go back at any moment...
Among my many accomplishments is well over 10k miles driven on the US Interstate highway system without a functioning license. It's really closer to 20, but hey...my license is all straigtened out now, I'm thinking of having a badge whipped up for the grille like Volvo and Mercedes give out to their high mileage cars, noting the accomplishment. My compliments to the eagle eyed Trooper that spots that.
If I was a rich asshole I'd drive a Vette, ideally a Z06 with all of the ZR1 upgrades (LS7 = best motor ever. Anyone who spends anything near the 17k a new one will cost on anything less is a damned fool!), but if I was I wouldn't be swinging a hammer and digging and raking for a living right now. However being the zen beast that I am I'm happy to not be hoboing it up down in Venice right now.
So I put my muscle desires aside for practical hoon sleds. Here's my finest example, a 93 SE-R running K-Sport coilovers and just a few minor mods, but what a car to drive. 150hp (timing and intake mods) and 140lb-ft, revs to 7200rpm, and handles at least as well as a Porsche 944. However the 'indestructible Japanese engine' myth went out with my connection rod and as I was moving to California at the time and didn't want to take a chance at breaking down on the 3k mile journey, I sold it at a rather embarrassing loss. However if I'd 'been smarter' I would have knocked the sequence of events that led me onto that Seeds bus out of whack, so fuck it - at least I have the pictures!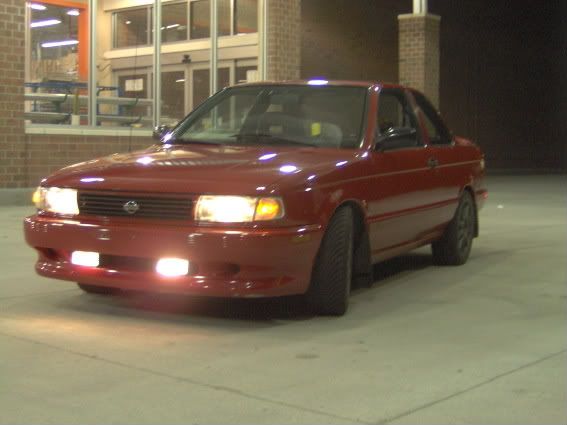 Maybe not VR material but it's the last true spiritual successor to the BMW 2002 and just a great ride with great lines. When Nissan does something right, I tend to like it, whether it's this, the Z, or Godzilla.
This is my old squareback, I had this waiting for me at the Burbank airport when I touched down. Thought 'cause it was a wagon I'd be able to sleep in the back comfortably...nope. Thankfully I sold it and replaced it with a beater Celica GT that ended up getting in the wreck this thing otherwise might have been in.
My old 60 Studebaker Lark IV. Never got so much honks, thumbs up, etc than in this car, and everyone wanted to know if it was a Mercedes! 55k original miles and the original paint. My grandfather is now letting this car rot in his backyard and won't sell it back to me. PM me and I'll send you his address so you can go kick his ass, I still like being able to talk to my cousin, so...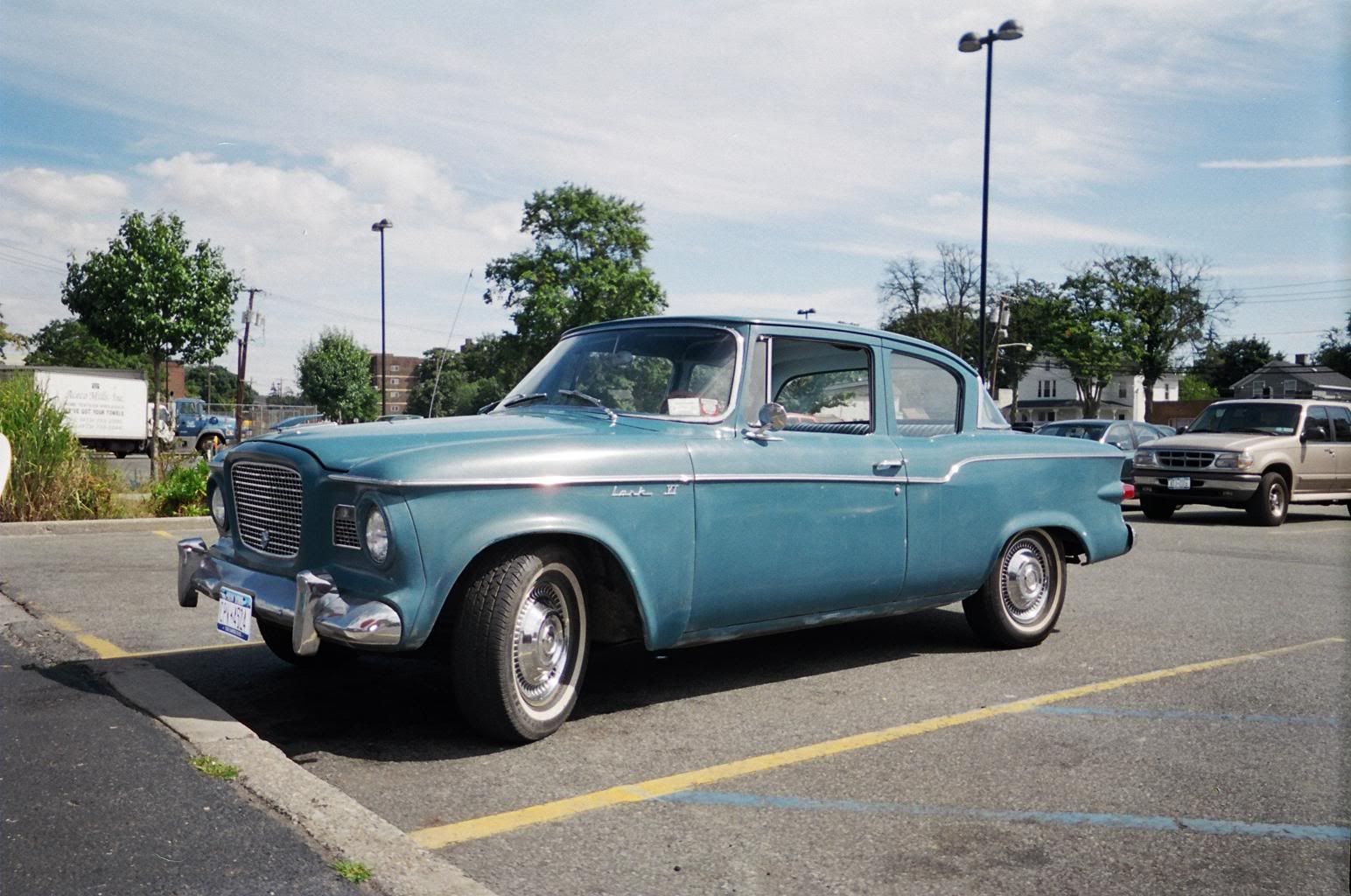 Lets see, that's about all for pics so far. I've owned some 30 odd cars - maybe more- F150, Chevy Junkyard Hybrid Beast Truck, Caprice, Mustang 2.3l (crap car), 5.0 5 speed Firebird, 5.0l T-Bird (like the other two Fords in my life, dead within a month after I handed over the dough...), Cherokee 4.0 HO, 69 Chevy Van, Volvo 760TI wagon, Civic wagon, EF Hatch and EG Coupe with a hot VTEC motor, and my current DD a Benz 240D that's exceeded all my expectations and blew my plans to 'stop this hot rodding nonsense with a car I can't possibly modify' right out of the water, and now I'm bringing some 914s home. Good thing I have one, too, because the only reason I didn't buy one in my older VW days was obvious -
how the fuck is my burly 6'2" ass supposed to sleep in THAT?!! LOL
- CID
www.myspace.com/mettaya
http://crazyirishdan.podomatic.com/p...00_55_18-08_00
www.myspace.com/theseedsatgoodstock